L'Edelweiss Noire - Nous vaincrons parce que nous sommes déjà morts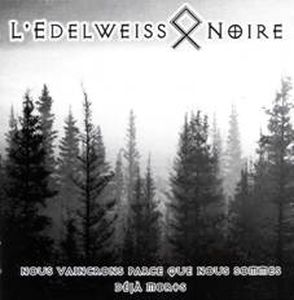 Country:
France
Genre:
Black Metal
Year:
2002
Label:
self-released (CDr \ digital)
Bitrate:
Vbr
Size:
46
Length:
28:41
Lyrics:
yes
Tracklist:
01. La voie de l'edelweiss noire
02. Ungern von Sternberg
03. Gilles de Rais
04. La reine Isis
05. Verdun (L'odieux cimetière)
06. Je suis d'ailleurs
You do not have sufficient rights to see the hidden data contained here.