Viento Patagonico - Esperando por un Holocausto \ Maldad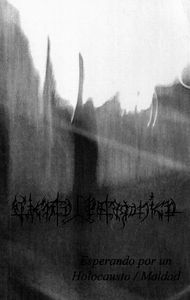 Genre:
Black Metal \ Ambient
Year:
2008 \ 2010
Label:
Condor Gris \ Winter Solace Productions
Bitrate:
192
Size:
80
Length:
58:24
Tracklist:
01. Bajo La Tercera Posición
02. Tamquam Turbibus Patris Hominum, Iuppiter
03. Avivando El Fuego De La Conciencia
04. Predominio Del Espíritu Sobre La Materia
05. Maldad Pt. I
06. A Cloudy Sky, A Lone Cold Presentiment
07. Final De La Vida En El Río De La Plata
08. Burning Down The Gates Of Eternity
09. Esperando Por Un Holocausto
10. From Hateful Visions
11. Lifeless Cold Autumn
You do not have sufficient rights to see the hidden data contained here.